Boiler installation service based in Milton Keynes
Covering the surrounding area including Olney, Buckingham and Bletchley.
Have your new boiler installed by a Gas Safe registered Worcester Accredited Installer by giving B.Brill Plumbing & Heating LTD a call today.
Based in Milton Keynes, we are happy to provide our boiler installation service throughout the surrounding area including Olney, Buckingham and Bletchley.
Boiler installation by B.Brill Plumbing & Heating LTD
Efficiency is key when considering a new boiler. All of the boilers we install at B.Brill Plumbing & Heating LTD are A rated and come with a manufacturer-backed warranty.

The Energy Saving Trust estimates that a central heating boiler is responsible for 60% of your household energy bills, so having a more efficient boiler can make a sizeable difference to your bills.

Most new condensing boilers are A rated which means their efficiency is 90% or more. The efficiency of your old boiler will depend on a number of factors but typically an old non-condensing boiler would be G rated which means it is less than 70% efficient and could well be only 55% - 70% efficient.

Depending on your gas bill, moving to a more efficient condensing boiler could save £200-300 per year.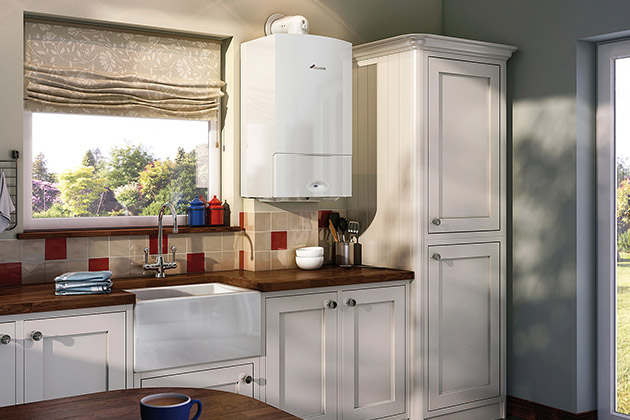 You may also want to consider replacing your heating controls so you have full control over your hot water and heating. New smart controls use the latest technology to give you greater control over your heating system and save you money on energy bills.
Boiler finance available
As a Worcester Accredited Installer, we are able to offer finance options on a new boiler. We can provide you with finance interest free up to two years! Get in touch to find out more about our boiler finance options and we will be happy to help.
Need a new boiler? Get in touch
We can guarantee you that the boiler installation service provided by B.Brill Plumbing & Heating LTD is superior to any other company offering boiler installation in Milton Keynes. We hold ourselves to the highest safety standards and never install a system that could be a danger to you or your loved ones. Call today for a free no obligation quotation.